Control Centre
Responsive. Safe. Control. St Kilda's advanced silicone covered push throttle and non-slip rubber grips ensure you are always in full control.
A simple multifunction button controls both the riding mode selection and the bright LED lights. Smart cruise control frees your thumb so you can grip the bars securely while you're cruising. A single brake lever controls both the electric and disc brake providing responsive and safe braking. A conveniently positioned pistol-trigger bell ensures you can easily make your presence known.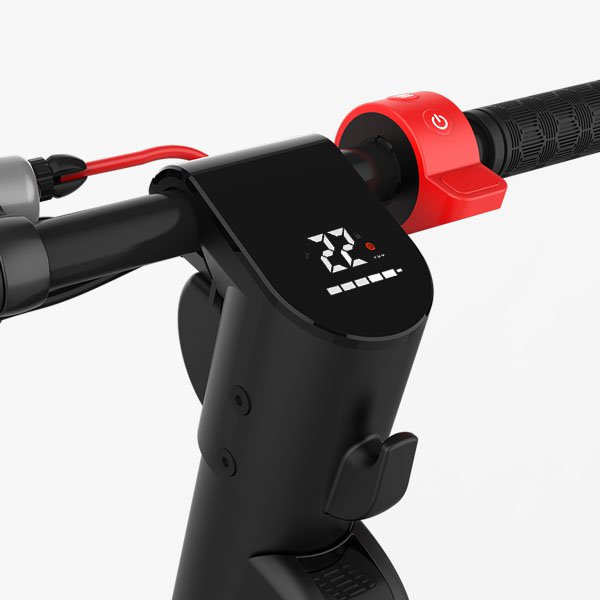 Rider Display
Speed. Gear. Power. An oversized and bright, crystal-clear LED screen makes it easy to track your speed at a glance.
A battery power warning display alerts you to when you need to recharge and a colour-coded gear badge indicates which of the three riding modes you're in (eco, standard or sport).
Powered by Panasonic
Fast. Swappable. Energy. Change batteries on the go to increase range and limit waiting for your battery to charge using the latest high capacity Panasonic battery technology.
Double or triple your range by buying additional St Kilda XTS batteries. Enjoy the convenience of keeping a battery on charge at home or at work and swap in a charged battery so you don't have to wait to get back out there.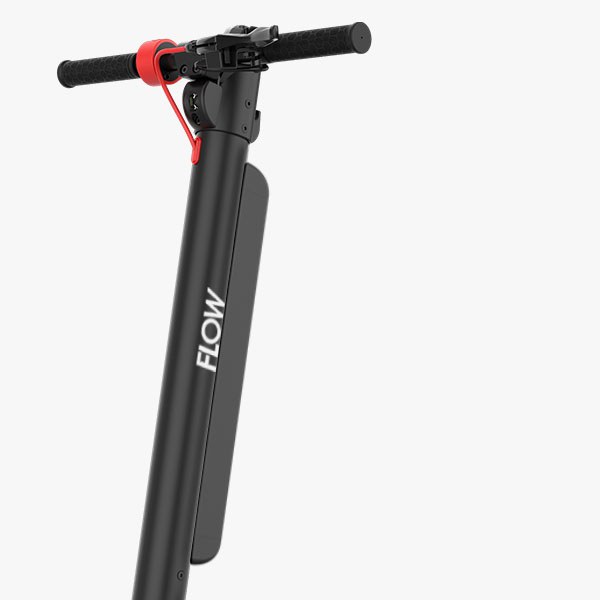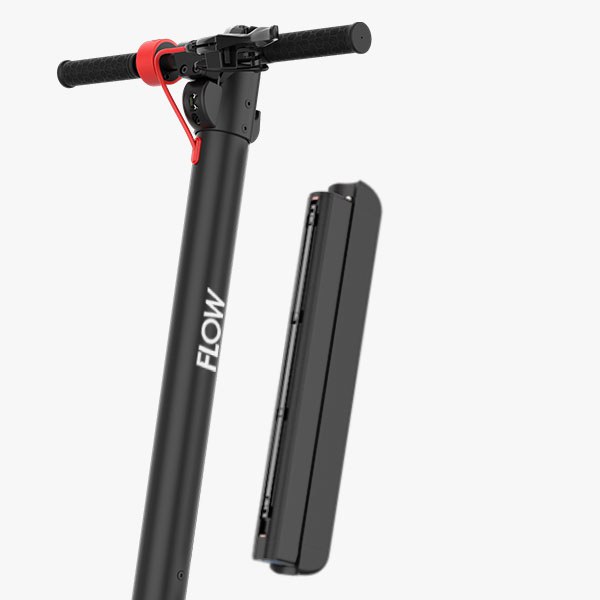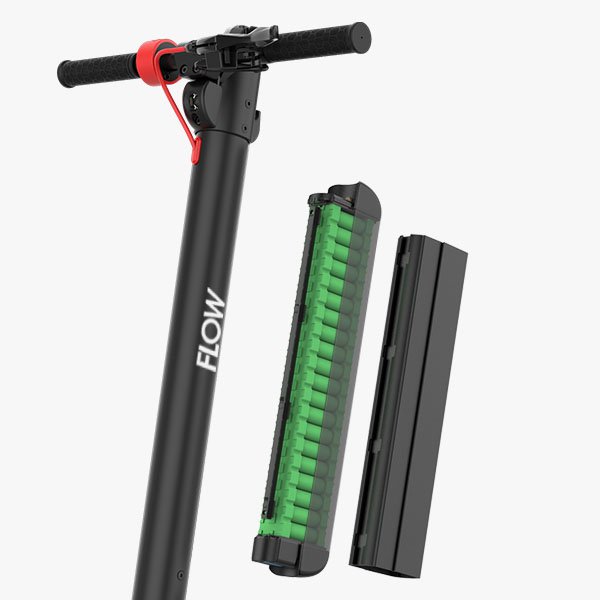 Considered Design
Precision. Agile. Smart. The stem mounted battery design raises the St Kilda XTS Pro's centre of gravity giving you an incredibly agile and stable riding feel. As a result, the extra ground clearance this provides reduces any risk of water ingress, dirt or mud kicked up from the ground damaging your scooter's valuable battery, housings and electrics.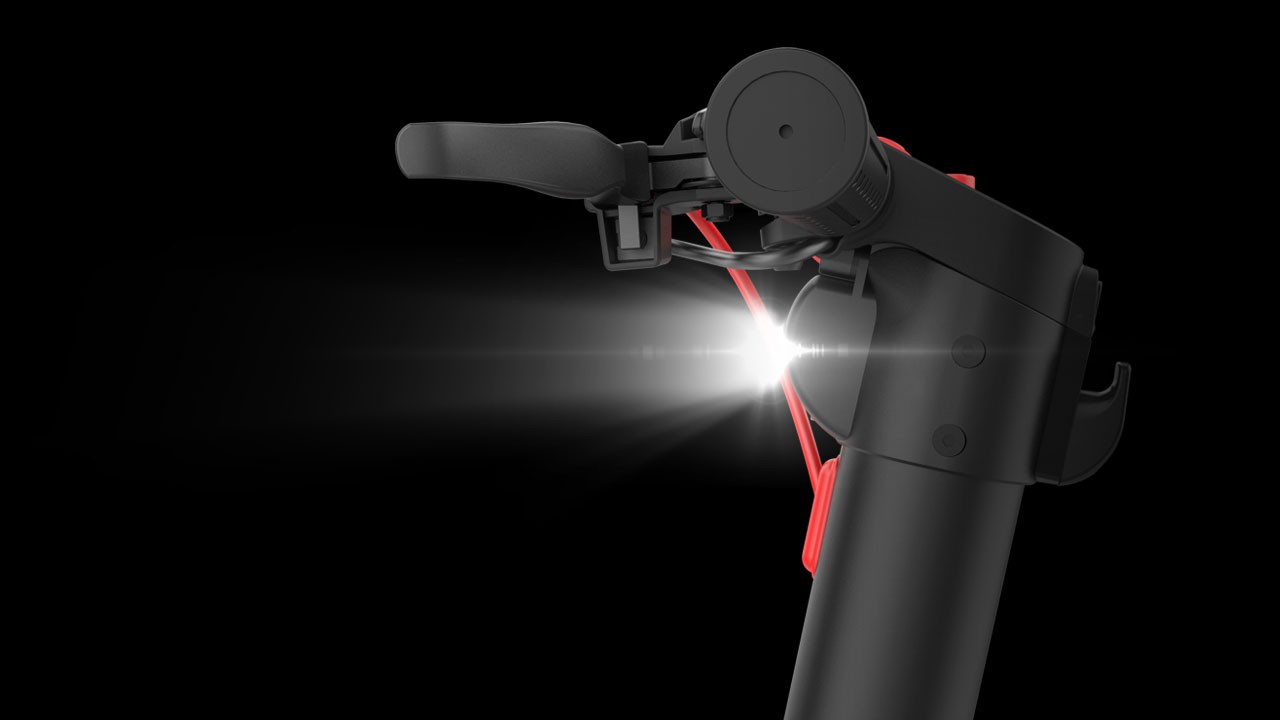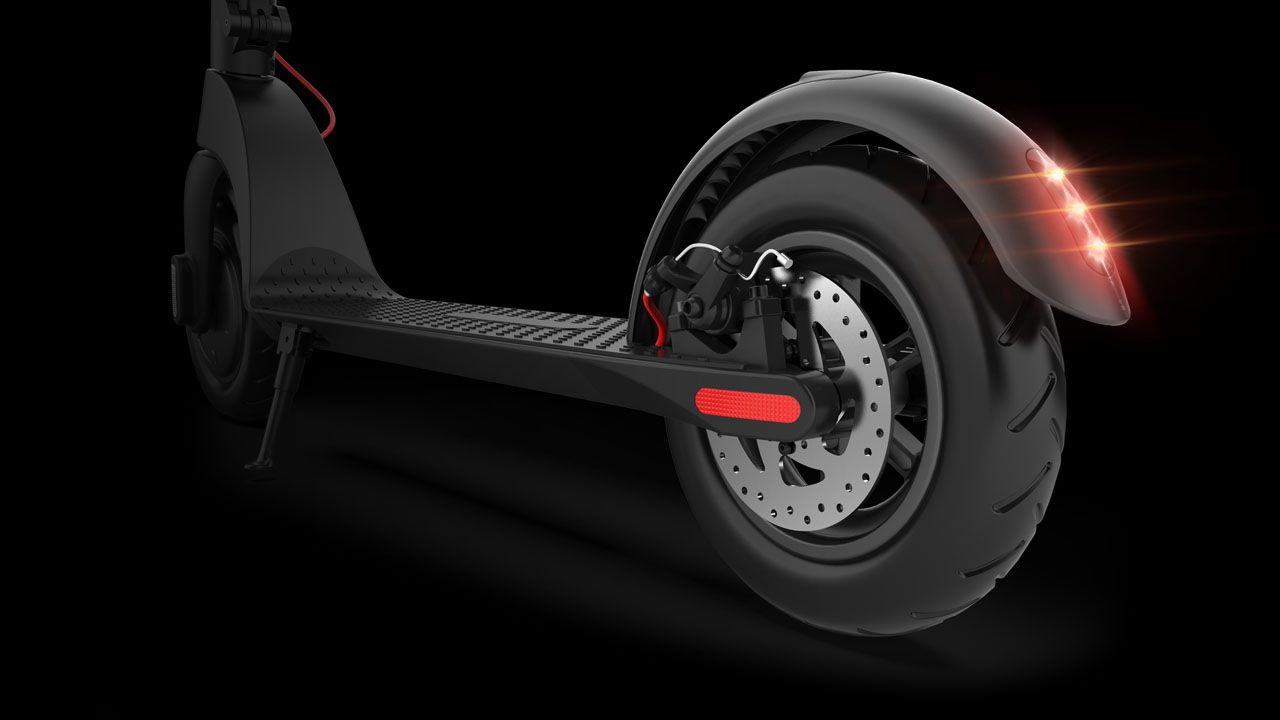 Be Safe, Be Seen
Powerful. Bright. LEDs. Ride safely day and night with built-in front and rear LED lights which flash under braking for increased safety.
Three-way Braking System
Stop. Quickly. Anywhere. Advanced braking system featuring cutting-edge disc-brakes, anti-locking E-ABS and additional rear fender brake.
Motor power that sticks
Acceleration. Speed. Performance. St Kilda's high-power, high-performance motor provides fast and efficient acceleration while delivering exceptional reliability.
Connecting that power to the road are two Large 10″ air tyres, giving you comfort, shock absorption and superior grip which are also designed to maximise range.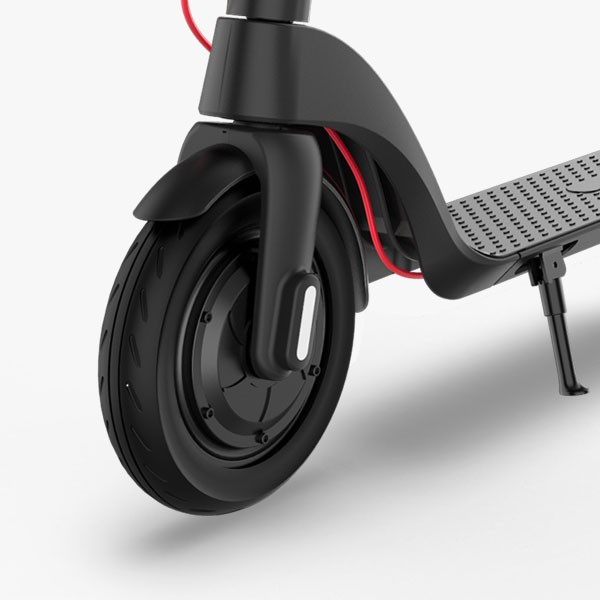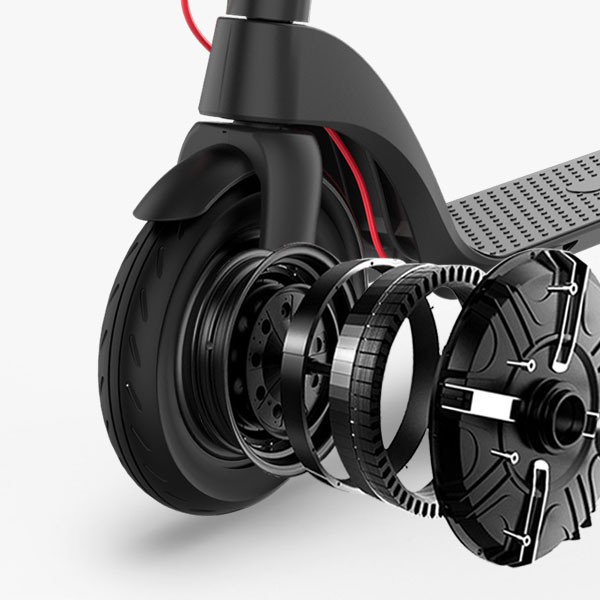 Free Fast Delivery
Like a Rocket – because we want you to get on your Flow as soon as possible!
1. Order!
Order your Flow electric scooter then sit back as we run it through a final quality check and prepare it for dispatch!
2. Relax!
Once dispatched, you'll receive an email with your tracking details so you can keep an eye on the progress of your order.
3. Flow!
You meet your new Flow electric scooter and enjoy the first of many rides together, smiling all the way!
St Kilda, Melbourne, Australia
Nestled beachside on the eastern shorts of Melbourne's Port Phillip Bay, St Kilda is a bustling blend of culture and glitz.
Attracting backpackers and foodies to families, joggers and sunbathers, St Kilda is a place with so much to explore..and that's just in the day. At night St Kilda comes alive with a diverse range of up-market restaurants, bars, pubs and its iconic Luna Park!
Physical Specs

Packaging Dimension
116.5cm x 18.5 cm x 49cm
Folded Dimensions
45cm x 105.5cm x 42cm
Unfolded Dimensions
116.5cm x 105.5cm x 42cm
Weight
14.5kg
Water Resistance
IP54
Tested to withstand water sprays from any angle.
Material
Aviation Aluminium Alloy
Max Load
120kg

Performance

Max Speed
25km/h
Max Range*
45km
Max Power
700W (Capped at 350W)
Riding Modes
Approximate Max Speeds by Mode
Beginner Mode: =<10 km/h
Advanced Mode: =<15 km/h
Professional Mode: =<25 km/h
Climbing Angle
15 Degrees
Cruise Control
Y
Driving Wheel
Front

Safety

Front Brakes
E-ABS
Rear Brakes
Disc + Fender
Front Lights
LED
Rear Lights
LED (flash under braking)
Recommended Tyre Pressure
35psi
Tyre Size
10″
Tyre Type Front
Air
Tyre Type Rear
Air
Bell
Yes

Battery

Battery
12,800mAh Lithium Ion
Battery Power Capacity
460Wh
Battery Voltage
36V
Charger Input Voltage
100-240Vac
Charger Output Voltage
42V
Charging Time
5-7Hrs
Intelligent Battery Management System
Short circuit protection, Overcurrent protection, Double overcharge protection, Double over-discharge protection, Abnormal temperature protection, Undervoltage automatic sleep.

Flow Electric Scooters Ltd reserve the right to change these specifications at any time.
*Based on standard testing regulations with a 75kg / 12st rider at 25 degrees Celsius ambient temperature, riding in the slowest mode at a steady/constant speed on a stable surface.

The St Kilda XTS Pro comes with a 2-year Limited UK Warranty.

For full details please visit our warranty page.
Related accessories, spares & upgrades